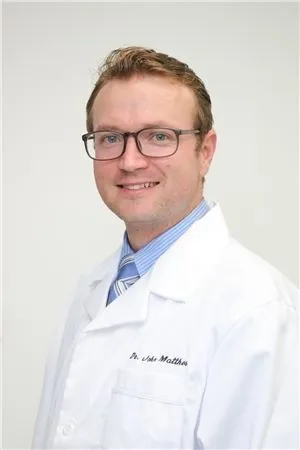 As Founder of Matthes Dental Practice, Dr. John Matthes has continually earned recognition as a Premier General Dentist for the quality of his dental care in the Gramercy and surrounding communities in functional and restorative dentistry. He earned his Doctor of Dental Surgery degree from New York University Dental School in 2013. Dr. Matthes has continued his education with a yearlong residency at New York Hospital Queens in New York City. Completion of courses for implant services, Invisalign/orthodontic services, cosmetic and full mouth rehabilitation services, and temporal mandibular joint disorder services have been mastered to offer his patients and his community a dental provider for all their current and future dental care.
Dr. Matthes has been recognized by numerous associations for his contributions to dentistry. He was student body President while a student at New York University Dental School for his leadership and vision for his class and colleagues during his training. He conducted research at New York University, studying the latest technology of digital scanning to improve patient care and experiences. Dr. Matthes is a steward of Dentistry and through his work for the Department of Veterans Affairs treated the highest percentage of patients while serving United States Veterans. He has served as a dentist in numerous philanthropic dentistry "care" trips in Alaska and Ecuador where he completed dental work for those in need. Practicing for over 7 years in the New York area, Dr. Matthes has trained with the best and understands the philosophy of prevention for dental hygiene and care are most important. He is a prolific educator in the field of dentistry, mentoring many existing and future dentists, hygienists, dental assistants and healthcare staff.
In 2015, he opened John J Matthes DDS PLLC/Matthes Dental and hired his first associate and mentor Dr. Rosenblatt. Dr. Rosenblatt was in the current location for the past 39 years and he was very happy to know Dr. Matthes would be continuing care for his long-time patients. Dr. Matthes grew his practice from scratch to over 2000 patients within a few years due to his dedication to patient communication, staff involvement, training and dedication to his patients' care. His motto has been "We treat you like family."

Dr. Matthes belongs to multiple dental organizations including the American Dental Association, New York State Dental Association, New York County Dental Association, the longest, continuously running dental study club in the country, The Dental Study Club of New York, New York University College of Dentistry Alumni Association, University of Penn Alumni Association, Purdue University Alumni. Enthusiasm, excellent bedside manner, strong desire and confidentiality for all patient's welfare and dedicated provider network position Dr. Matthes for long term success.
In Dr. Matthes's free time, he enjoys reading, hiking, wood working, spending time with his 3-year-old son and his beautiful wife who also works in the healthcare field as a Physician's Assistant. He also has a sweet tooth for cheesecake ~ but in moderation of course!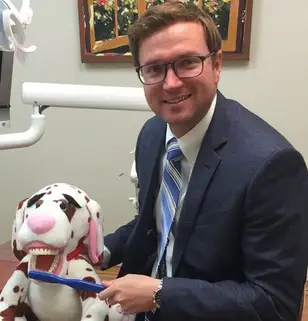 My Vision
My mission is always personal and professional growth. If you live in the past, the present is out of reach. As a clinician, I want to provide care that is uniquely designed for each patient with guidelines to help them achieve their best health. I am your dentist, however, this is your smile. Let's make it beautiful together with lasting health improvement. I look forward to the opportunity to serve you and your family and appreciate your trust and confidence in our practice!
Why am I different?
My passion is to serve. My family background, participation in sports teams, and community activities constantly keep me aware of how my actions affect other people. I am deeply committed to charitable and humanitarian service. I was able to provide voluntary dentistry in several underserved indigenous communities in both Yakutat, Alaska and Manta, Ecuador. During my time at the University of Pennsylvania, I had the pleasure to meet many amazing young individuals through "Peacemaking Through The Arts" and by volunteering in free dental clinics. As President of my class at NYU Dental School, I lead my peers through a detailed process and approach to dentistry through patient education and results.